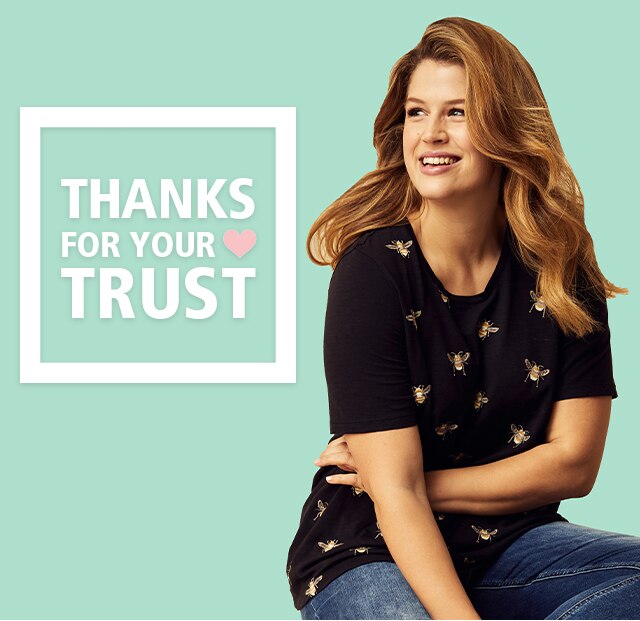 Especially now is the time to say thank you – thanks for your trust!
We at Ulla Popken are still here for you!
Discover over 30 thank you articles and save money.

Great Price
All thank you articles at unbeatable prices.

Present
Many models come with a small thank you for free.

Sustainability
"Wherever you can see our "SO PROPER - SO PROSPECTIVE" label you find our sustainable products."Discover more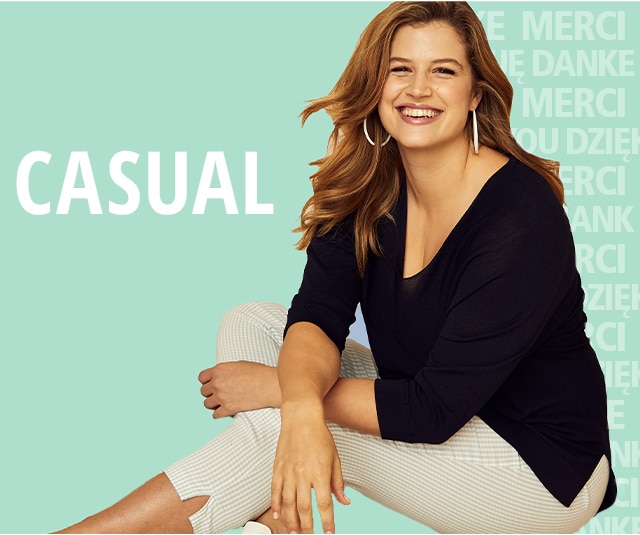 Jersey dress

£ 35,00 £ 26,00

Jeans, Sarah

£ 60,00 £ 50,00
Fine crepe tunic with V-neck

Unfortunately this article is out of stock!

Striped shirt

£ 26,00 £ 17,00
Embroidered flower shirt

£ 35,00 £ 26,00

Shirt Keyhole Organic Cotton

£ 26,00 £ 17,00
Shirt MORE BEES, Organic Cotton

£ 26,00 £ 17,00

Organic cotton shirt with floral stripes

£ 35,00 £ 26,00
Jeans, Sarah

£ 60,00 £ 50,00

Shirt with bee embroidery

£ 35,00 £ 26,00
Tunic with bee print

Unfortunately this article is out of stock!

Shirt oversized

£ 35,00 £ 26,00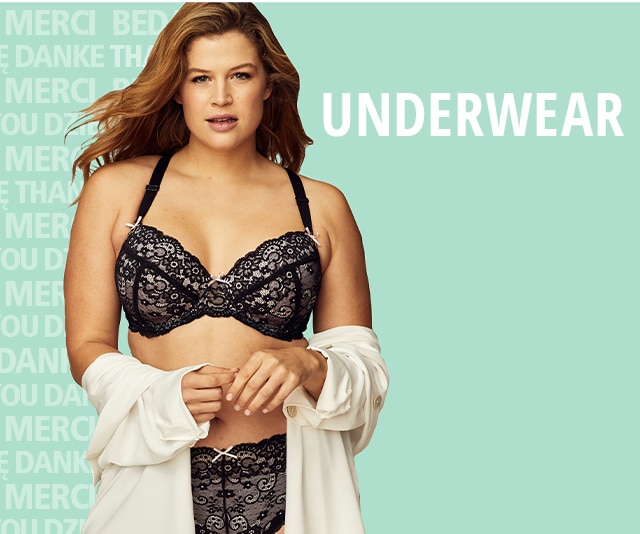 7 Pack of Stretch Cotton Panties

£ 30,00 £ 26,00

Shorty

£ 30,00 £ 26,00
Long shirts in a double pack

£ 30,00 £ 26,00

Capri Pants

£ 30,00 £ 26,00
Black Lace Underwire Bra

£ 30,00 £ 26,00

Paisley Lace Sheer Panty

£ 16,00 £ 14,00
Big shirts in a pack of 2

£ 35,00 £ 30,00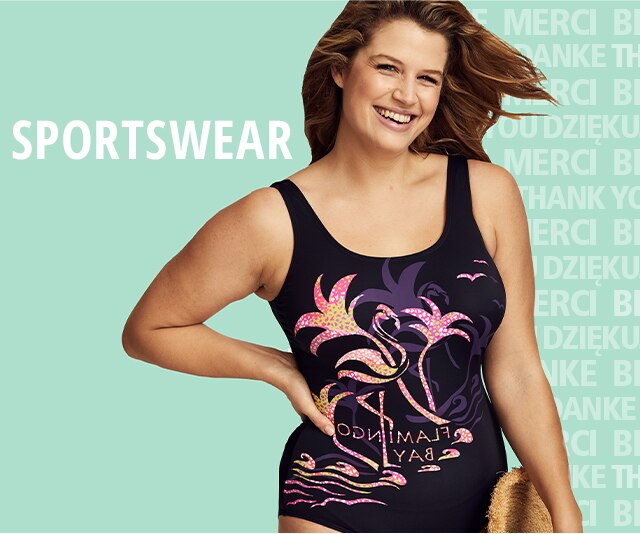 Jersey dress with matching bolero

£ 50,00 £ 45,00

Swimsuit and Skirt Flamingo

£ 45,00 £ 35,00
Tankini, two-piece

£ 45,00 £ 35,00

Tankini Magarites Double Pack

£ 50,00 £ 45,00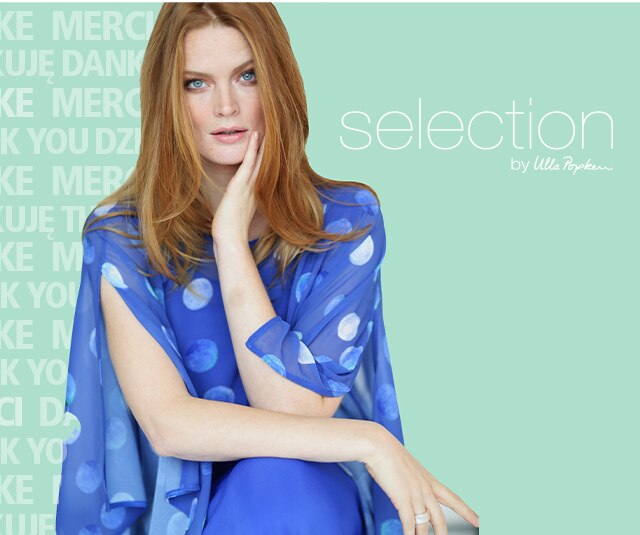 Reversible slinky dress with 2 ponchos

£ 170,00 £ 140,00

Reversible slinky dress with 2 ponchos

£ 170,00 £ 140,00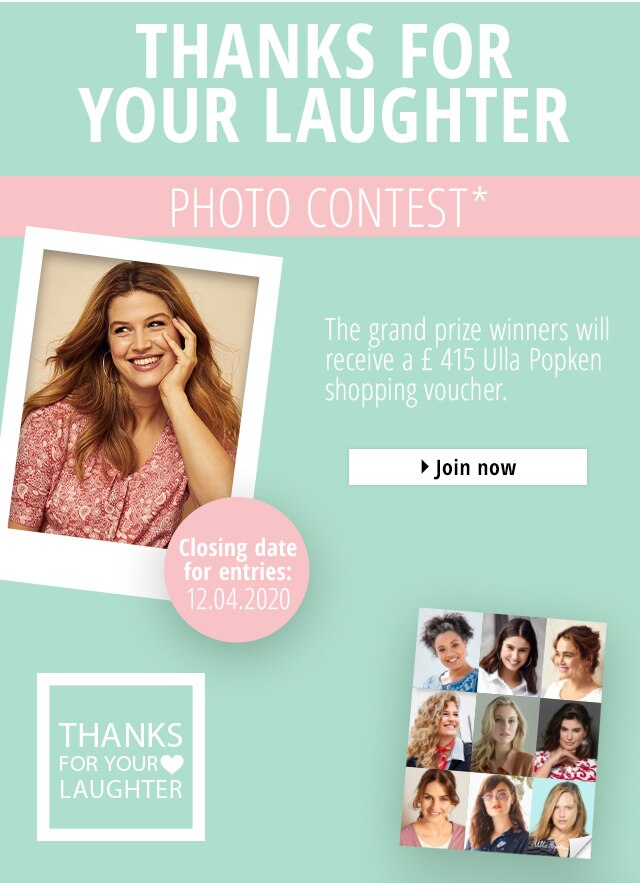 ---